Essentially most people use the terms mobile home and manufactured homes interchangeably. However, there is a difference. The major difference between manufactured homes and mobile homes is the way that they are constructed.
Manufactured homes are completely constructed in a factory and then transported to the home site. Mobile homes are any manufactured home built prior to June 15, 1976. However, the terms mobile homes and manufactured homes are used by consumers homogeneously so for identification purposes we will use the term mobile home for search engine purposes since mobile homes are the term most consumers still identify with.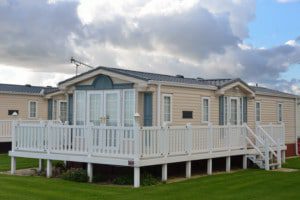 You Can Live in a Rural Area for Less
For example, the oil field mobile home market is a virtually untapped resource for affordable living in remote rural areas, which can drastically cut down your commute times, saving you hundreds of dollars each month – if not more. If you are all across Texas with your work needs, a mobile home can help you save not just money, but precious time.
Our mobile home selections include rural areas as well and oil field mobile homes that can give you plenty of comfortable living space without having to worry about all of the costs associated with normal residential living.
Whether you want to buy a manufactured home, or you refer to is a mobile home or have one built from scratch, your bill won't scratch the surface of building a regular residential home.
There are Many Financing Opportunities
When it comes to buying or even renting a new home, one word comes to mind above all else: financing. Can you get a loan large enough to afford the home of your dreams? How can you purchase a custom-built house that has everything you want without breaking the bank? Thankfully, financing a mobile home is simple and painless.
Since there are different types of mobile homes available across all economic circles, your financing opportunities will vary. However, mobile home interest rates are drastically different than traditional home rates, which can play to your advantage if you aren't able to compete with the regular market.
Mobile homes offer flexibility in both cost and location, making it so much easier for you to build your home from the ground up.
You Have Much More Flexibility
Every prospective homeowner dreams of building their own custom home. But in most cases, that dream is far too expensive to achieve. This is one of the biggest advantages that mobile homes can offer, as they are easy and affordable to build from the ground up.
We have some of the largest selections of manufacturers and models to choose from, so you can determine what will fit your exact needs. In the past, people have shied away from the concept of a mobile home due to their shoddy construction and cheap quality of materials.
But in today's mobile home industry, you'll find a significant improvement in construction material, amenities, features and high quality, while still matching the same affordable prices.
How Much is a Mobile Home in San Antonio?
Manufactured Housing Consultants has the lowest prices on the largest selection of mobile homes throughout the San Antonio and the south Texas area. Depending on your size and location needs, you can find manufactured homes or mobile homes for a fraction of the cost of a traditional site-built home.
Our hot deals consist of mobile homes that start for prices in the low $30,000's with available financing, if you have no credit or a low credit score. Larger mobile homes that are doublewide with 3 bedrooms and 2 baths can be found starting in the high 40,000's to low 50,000 with available financing.
Looking to expand? Some of our large mobile homes are the biggest manufactured homes available on the market in all of Texas, including more amenities and features than ever before. Look for prices of $100,000 plus on the biggest mobile homes imaginable, which will provide you with plenty of space, quality features and amenities for your large family.
Find your new home in any location and for any price. The digital marketing is more popular than ever, and if you're a San Antonio commuter, this can be your biggest opportunity for a custom home that includes all of your favorite features for a fraction of traditional costs. With plenty of financing available, it's easier than it ever was to get the home of your dreams.